The Treasure Island Festival takes place this weekend, with Saturday focusing on electronic styled music, and Sunday structured around indie rock. This Saturday there is an assortment of DJs, and artists, from around the world, each having contributing an unique style. Let's take a look:

LTJ Bukem

They call his style drum and bass, but limiting an artist to a "genre" is just like stereotyping. With fusions of acid jazz, hip hop, and so much more, I can't believe I didn't know LTJ Bukem before now. Seriously, his stuff is pretty ill. He began releasing music in the early 90s, and has a discography larger that most artists ever get to achieve. Definitely, worth a listen.

Murs:

Not to long ago we posted about Murs the scientist, dropping knowledge. His new album Murs For President is his first on a major label. Having been a member of the famous underground crew, The Living Legends, Murs has worked with anyone from Slug (Atmosphere) to Grouch. Providing a little hip hop to all the dance step, synthesizer infused, DJ music on Saturday–Murs alongside The Streets will be a refreshing break from "BOOM BOOM BOOM GET YOUR ASS ON THE FLOOR." Not hating, just stating.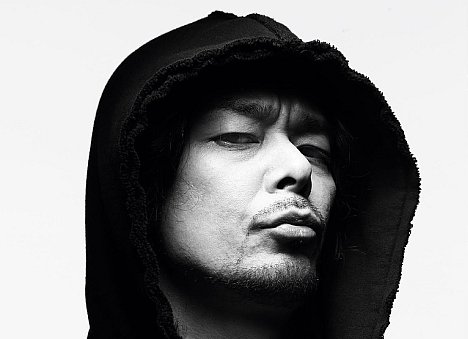 DJ Krush

DJ Krush (Hideaki Ishi) is a Japanese hip hop producer, and DJ. As Wikipedia writes "Aside from being considered one of the pioneers of Japanese hip hop, Ishi has established himself as one of the most respected artists and producers in the hip hop industry, both in Japan and abroad. He is reluctant to identify his music with any particular genre, for it would place limits on his listeners and on his talents. He has been regarded as ambient, trip hop, some combination of the two, and hip hop. DJ Krush prefers to exercise an ideological distance from the genres he is usually grouped into, while maintaining a healthy appreciation for all music forms and styles."

MSTRKRFT:

MSTRKRFT have mastered the remix. Whether taking John Legend, or working with N.O.R.E. and other rap artists. Their futuristic sound has been compared to Daft Punk, but recently they've used more vocal effects issuing more a disco and auto-tune-post-hip-hop (yes, I'm saying that) sound. The duo is originally from Canada.